Stress Less, Make MORE, and gain TIME in 6 Weeks.
Our next Bootcamp begins July 19th. 
We See You Music Teachers...
You're feeling stuck in your business.                       

 You're frustrated you're never meeting your goals.

You're stressed about money.                                          



You don't have enough students.                            

You feel guilty about the time you're missing out on with your family.                                                    

You're tied to your desk answering phone calls and emails when all you really want to do is teach.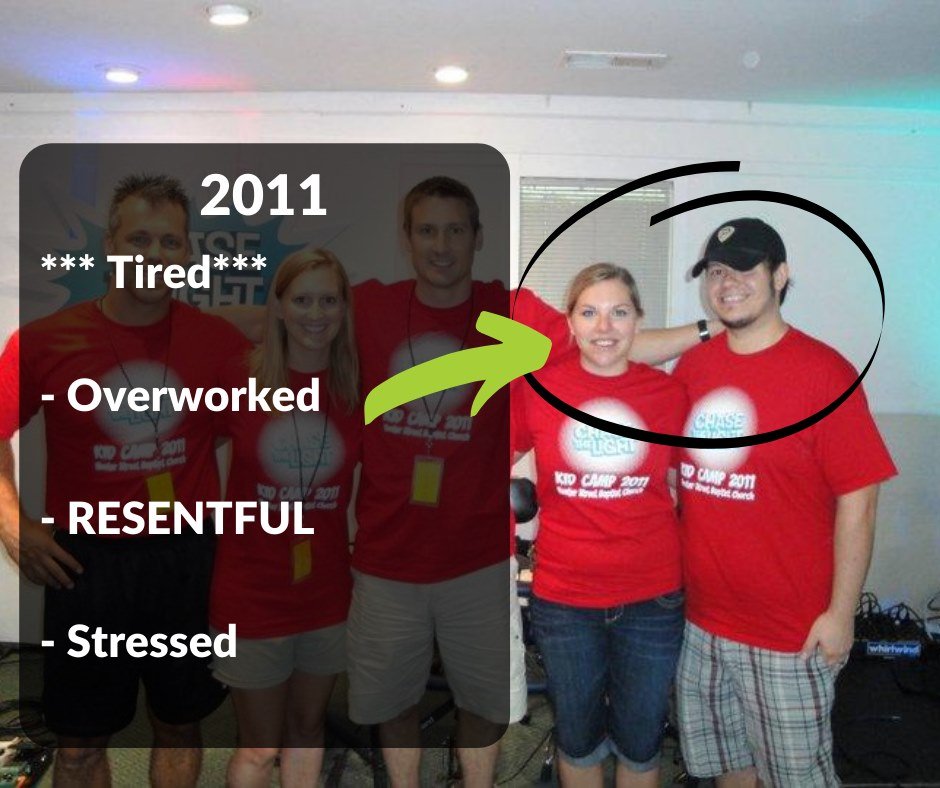 We've been there too!



We know what it's like to make a huge push for students because money is tight

.

We know what it's like to be sick of dealing with "those moms".

We know what it's like to be working long hours instead of spending time with your kid. 


That's why we've spent the last 5 years helping music teachers just like you run the music studio of their dreams! 

We've helped hundreds of music schools and solo teachers get UNSTUCK. 

 Stop scrambling and worrying about how to
GROW and SIMPLIFY your studio...
 Get everything done and streamlined in 6 weeks!
Stress Less
What are your pain points? Getting students? Keeping them? Working non-stop?
We're going to work with to to find and fix those things so you relax and focus on doing what you love.
Make More
Make more students happy, make more music, make more money! 
Let's face it, if you are not making enough to take care of yourself and your family, it's distracting you from doing your job. 
We're going to make sure you get paid for your hard work.
Gain Time

You have more important things to do than constantly have to worry about all the tiny details in your music school business! 
Let's grow and simplify your studio so that you can focus on doing what you LOVE.
"I am so glad that I participated in the Studio Challenge Bootcamp! I'm still a few months away from opening my music studio and there are so many things to think about (and so many things that can go wrong!!). Being in the Studio Challenge Bootcamp gave me the opportunity to set up my policies, tuition, marketing, and website so that I can feel confident about building a successful business without adding extra work and stress to myself when we officially open.

Shane is so great at simplifying our studio practices and really listens to understand what it is that we really want as studio owners so that he can help us solve the myriad of problems that arise.

I feel so much more prepared for my studio to open, and I'm excited for the next round of Bootcamp to get my studio to the next level!"

Lauren Berman

"Shane was an amazing help to me as I was in a unique situation. We are moving to a new area and I will be starting from scratch to build my studio.

He gave be excellent feedback on my website, encouraged me in establishing my price point and helped me with ideas on how to recruit from afar.

I highly recommend Shane and the Studio Challenge!"

Kim Ogorek

"Signing up for bootcamp was one of the best things I've ever done for my studio. I felt like I was in survival mode with my business and having Shane and the community of fellow teachers come alongside me was empowering and enabled me to gain traction again.

I really appreciated Shane's clear, concise, and compassionate method of teaching. As a teacher and business owners juggling so many things I found it was crucial to have a guide to help me focus on and work through one thing at a time.

I can't believe I almost didn't sign up! It was totally worth it!"

April Tennyson
At The Studio Challenge we know you are the kind of person who wants to be successful and happy. In order to be that way you need the right tools. The problem is you don't know where to start, which makes you feel stressed and overwhelmed.
We believe that you shouldn't have to figure this stuff out on your own. We understand how frustrating it is to know that you need to grow but not even know where to start. That's why we created a simple path to help Music Teachers get more students and live the life they deserve.

Here's how it works:
First, Music Teacher Bootcamp gives you all the tools that you need to get the job done.
Second, it's time to get to work. No more worrying about what you should do next. You're not just going to sit through lectures for 6 weeks. We're actually going to do the work...TOGETHER! Now it's time to get to work.
Third, it's time to achieve that success you've been dreaming about. With our proven path and amazing community, you'll be there before you know it.
So, Select Your Path and let's get started, so you can stop feeling stuck with an empty studio and endless stress and overwhelm and start living a life of joy and awesomeness. 




We understand that people have different budgets and are at different places in the life of their business. That's why we're not only going to help your studio succeed, but we're going to help you make your bootcamp investment back during our sessions

. 


Think YOU are the outlier and not sure if this program will work for you? As long as you are willing to put in the work and invest in yourself, you will see results. Guaranteed. 


You may think that you already know most of this stuff. And, let's be honest...maybe you do. But sometimes you need it presented in a clearer format. Sometimes you need the accountability and encouragement of an awesome group. Sometimes you need a coach to push you and show you the way.


If you have an hour or two a week, we can make substantial changes to your business. And we'll even show you how to find an hour or two each week! 


Unlike other programs, our path is fixated (and obsessed) over helping you find, refine, and reach YOUR goals. This is not a one size fits all program. You tell us where you want to go and we help you get there. Simple as that. 
Our all-in-one Bootcamp package includes...
Business Course Content 

                                      Identify your why, your goals, and make your policies bulletproof. Evaluate your offerings, prices, and ICA. Learn how to improve your website and SEO. Improve your Social Media and marketing. We're covering it all.                                                   

         

 Weekly Zoom Calls                                               We value your time here and these calls are more like "action chats." You've receive the info, but we're going to work through it with you live, on site.                               
Exclusive access to the Bootcamp FB Group          We > Me, right? Once you join the bootcamp, you'll have lifetime access to us and fellow bootcampers like you to ask questions and advice, and get help whenever you need it.                                                                                     

5 New Students in 5 Days Challenge                      After we get all of your foundations set, it's time to start rolling in the new students! On our last week together we're going to go through our "Get 5 New Students in 5 Days" challenge with you. We've done this challenge with hundreds of music teachers like you and EVERYONE gets results!  
When your schedule
should
be filled with students by now, it's easy to get overwhelmed - and to feel guilty for those emotions. You start to wonder if you've done something wrong as a business owner. 


Can we ease your mind a bit? The truth is, it really
IS
frustrating and overwhelming trying to fill your schedule with awesome students. Also, it's totally normal to worry about not having a full schedule.


You're not a bad business owner.

And you're not alone. 


You just need the right tools so you can be the confident business owner of a full and amazing studio.


We have the tools you need.


As Business Coaches for Music Schools, we have worked with hundreds of teachers and business owners
just like you
- who just want a full schedule of amazing students, but nothing is working.


​Our program teaches you simple business secrets so you can fill those empty spots.
What are you waiting for?
Get your time back, and let's attract more students to your studio!