00
days
00
hours
00
mins
00
secs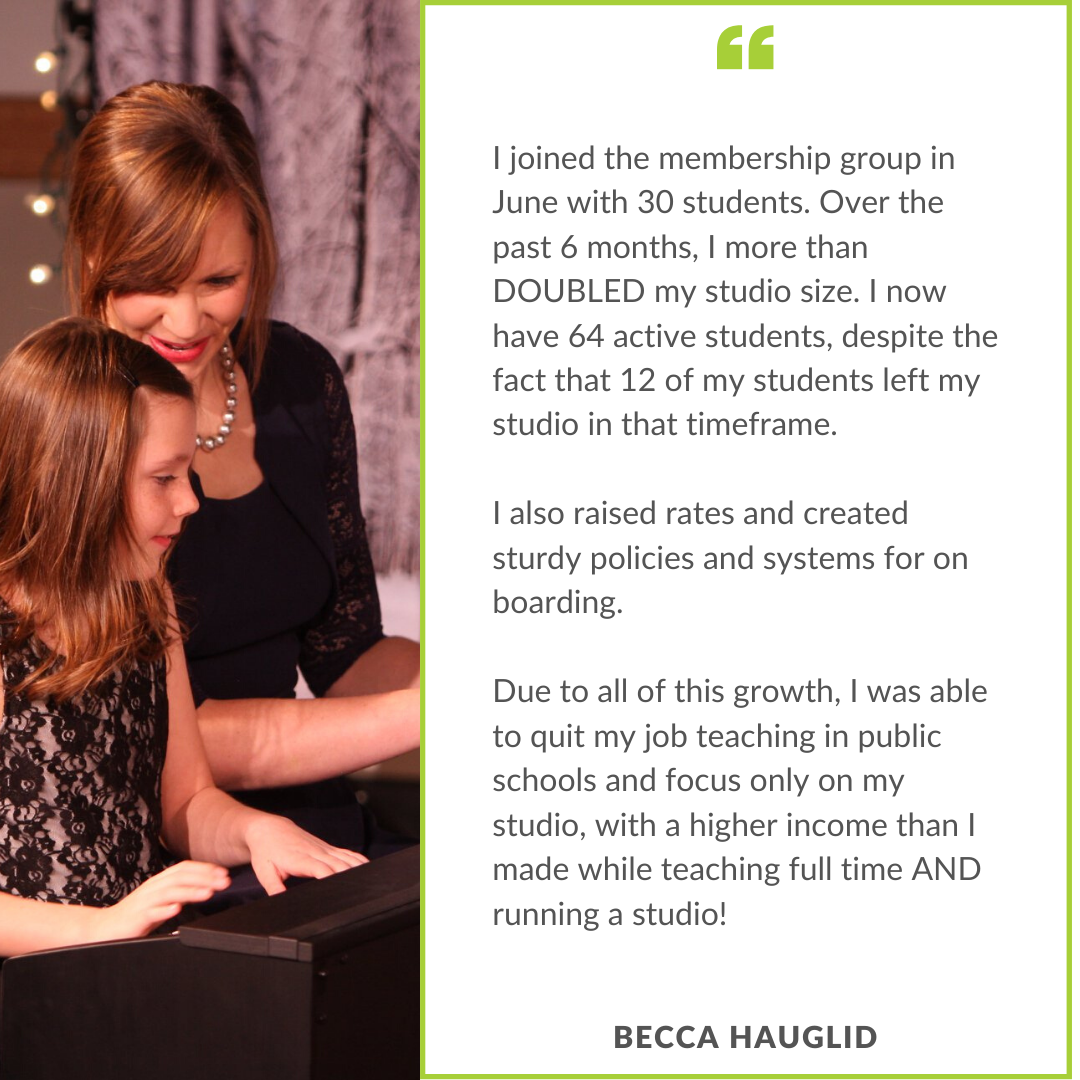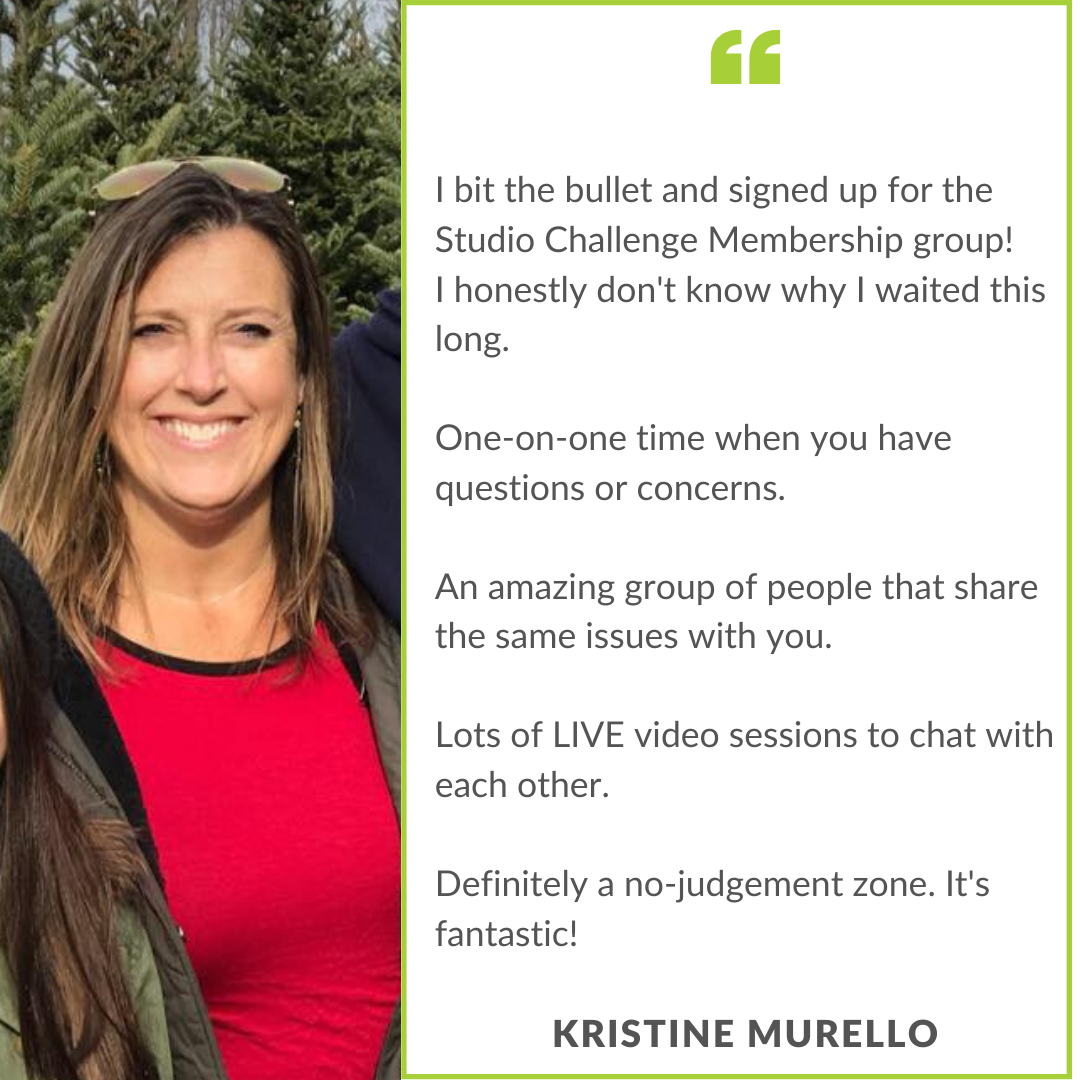 Stop feeling stuck in your studio!
You're a great teacher. You spend years studying music and perfecting your teaching craft. 
But no one showed you how to actually run and grow a business. 
That's where the Studio Challenge Membership comes in. 
It's time to stop being frustrated with a stagnant studio.
It's time to make more money.
It's time to have a full schedule of happy students!

"I strongly suggest you join this amazing group if you want to improve your business and speed up the process. It doesn't matter if you are a solo teacher or large studio, there is something that will help everyone grow!

My school will be celebrating 20 years next year, and with over 600 students I still find massive value in the membership group!

Make 2020 your best year yet and invest in yourself! "

Chris Schafer

Music Tech Studios

"You won't find a more encouraging, empathetic, constructive group of teachers/ studio owners anywhere, and the best part is we have people from all over the world doing the exact same things we're doing and sharing about it...

In the membership group we're working toward the same goals, being the absolute best we can be, and we have access to all the content!

It's EXACTLY what I've needed to restructure the chaos that has been my business. Shane is succinct, methodical, organized, and level-headed about his approach to this industry. "

Kaylah Maue

Maue Music Studios

"I'm finally saving for retirement! I started with about 30 students. With Shane's consultation in every aspect of business for my studio, I've grown now to 49 students and maxed out! First time in my life, I'm making enough money to feel comfortable!! Thanks again :)"

Susan Hong

Stone Oak Piano Studio

"I have been working with Shane since he started.
He has helped me to refine my vision, set goals, and helped me take it to the next level."

Paul Andrews

G4 Guitar Ashford and Beginner Guitar Academy

"I joined the membership a few months back, and have really appreciated the help and guidance. The amount of content is amazing!"

Brenda Limaldi

Sunny Bee Music & Art Center

"I've done other trainings and such and I learned but I didn't LEARN. I didn't have the support. And, the MOST frustrating part was all the trainings were geared towards people in big cities with lots of competition.

Living in the mountains of NC, I am definitely not one of those people. And so, I would feel like I wasted my money because it didn't help me as much as they said it would.

But this group is awesome. Everything is based on your individual situation and you have time to actually THINK about what you need to do. You move at your own pace.

I highly recommend it and this is coming from someone who thought she had sworn off groups like this. The membership group is awesome."

Courtney Umphlett

Wonderworks Learning and Arts
Vibrant community
Not only do you get access to our proven course content – you also become part of our vibrant community who are here to help and support you and everyone else on your journey!